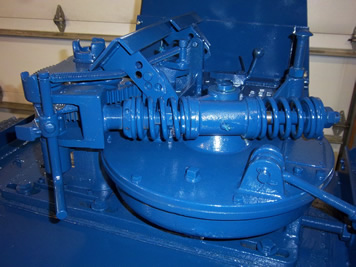 Northline Industries has the answer for your grain unloading needs.
Do you have an auger unloader that need replacing?
Does it feed too slowly?
We can install a rebuilt chain type unloader for about the same cost as a power sweep. Chain unloaders are more durable; and, if maintained correctly, will give you years of trouble-free unloading. In the event something does go wrong, these unloaders can usually be pulled out and repaired. No emptying the silo by hand.
OR, if you prefer auger unloaders, we always have a Valmetal Grain O Matic in stock.