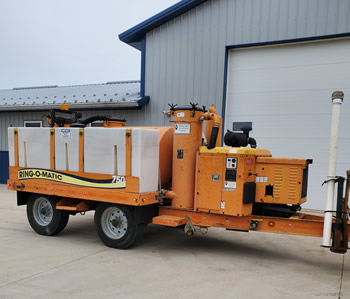 GOT A TOUGH DIGOUT??  DON"T SETTLE FOR LETTING ONE OF THE OTHER GUYS CUT HOLES IN YOUR SILO!!
We've recently added a Hydro-Blaster/Vacuum Trailer to our fleet!
Years ago, we found that hydro-blasting is a much more efficient way to handle those tough dig outs. Jobs that used to take days to dig out by hand, we can accomplish in a few hours. We now have our own machine! We're no longer at the mercy of renting one on someone else's schedule. We can get your unloader back up & running much more quickly, WITHOUT cutting unnecessary holes in your silo!